Sewage Backup
Sewage backup is a very disruptive household problem that should be tackled immediately by an expert at 911 Restoration Tucson. We pride ourselves in being your number one solution to all sewage backup Tucson scenarios.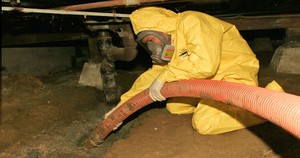 We understand that sewage backup does not wait for a convenient moment to happen.
That's why we have trained representatives on the phone and available 24/7 every day of the year to take your emergency call.
You will be immediately transferred to a local project manager who will arrange for same-day inspection and service.
911 Restoration Tucson is proud to be your one-stop shop for everything related to sewage backup.
We have the best technicians and equipment to fix all your problems, dry out your carpet and flooring, and sanitize as well as deodorize your home.
Upon getting some general information from you regarding the sewage backup, we'll dispatch a team of technicians who will arrive at your door within 45 minutes or less.
Major causes behind a sewage backup
While there are many reasons behind a sewage backup, we are glad to share with you the most common causes for sewage backup that 911 Restoration Tucson has observed in our experience.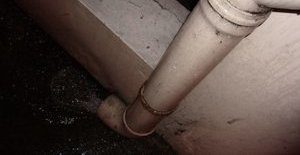 Clogged sewer line. Homeowners are often surprised to learn that their main sewer can become clogged, just like their drain pipes.
It's a simple process to determine if the problem is in the main line or an individual drain line: if only one toilet or sink is refusing to cooperate, then it might just be a separate clogged drain.
If every flush leads to a sewage backup, then it is likely that your main sewer line is clogged.
Tree roots. In older cities with aged trees, tree roots can cause serious problems with your plumbing. They can grow and poke holes into the pipes. They can cause blockage, or wrap around your sewer line and crush it. Even if you do not have trees in your own backyard, tree roots from your neighbor's yard or sidewalk might still cause issues with your sewer.
Broken sewer line. Older homes typically use cast iron or clay piping that can break down over the years, causing sewer backup problems. Contact a local plumber and replace your old pipes with plastic to reduce cracks and prolong the life of your piping.
Our sewage backup Tucson team recommends maintenance as the best method of prevention. This actually serves double purposes: it reduces your sewage backup risks as well as bolsters your case when you submit a claim to your insurance adjuster.
Water damage prevention tips
At 911 Restoration Tucson we encourage our clients to take care of their own home to prevent issues such as mold contamination or sewage backup. We often recommend clients to:
Maintain your piping through every season by having a plumber on call. Ask him to check on your pipes, wrap them in insulation, and replace them as needed.
Resist flushing facial tissues, napkins, or hygiene products down the toilet. Treating your toilet like a garbage can creates clogs faster than anything else.
Avoid dumping large quantity of waste or large chunks of vegetables down your garbage disposal. These pieces can become lodged within your sewer line!
Avoid pouring grease down your drain. Grease and fat are in liquid form when hot, but they actually harden within your plumbing, collecting debris and creating the most stubborn clog.
On the same token, do not use harsh chemicals to unclog drains. They can damage your plumbing pipes and cost you more in the long run. Plus, they are neither a green nor healthy solution!
Our service goes beyond fixing and cleaning up your sewage backup. Our office is available to assist you with all insurance paperwork associated with the repair.
If your property is already amid a black water flooding scenario of any sort, then contact our sewage backup cleanup Tucson experts with 911 Restoration Tucson for all the help you and your home needs today!