Water Damage and Mold Removal Catalina
If your roof is leaking in the middle of the night, you can call the water damage Catalina crew at 911 Restoration of Tucson and they will be at your door within 45 minutes, ready to get to work patching up the crack.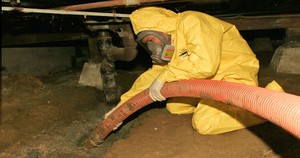 We will be at your home as soon as we can, even if you call on a holiday, because our mold removal Catalina techs are available  24/7/365.
Service agents make sure that our mold removal Catalina technicians arrive with state of the art water damage restoration technology, so they can implement same day services on your home.
Much of the water damage that comes from heavy winds can be prevented with proper wind protection, which makes your home impact-resistant and protected against high-wind storms.
So, call our IICRC certified mold removal Catalina team  the moment you notice invading waters in your household and we will be at your rescue before you know it.
We Strive To Make Your Home More Impact Resistant In Harsh Weather
Powerful windstorms can cause damage on the weaker points of your home, because high winds and rain can ruin your possessions and, in worst scenarios, severely damage your roof.
Our water damage Catalina operation wants you to be aware of some of the ways you can waterproof your roof, such as:
You can install truss bracing if your house has a gabled roof, because they can become damaged more easily. You can use wooden beams to install the braces. By attaching them to the home's rafters you add stability.

By replacing old doors and windows with impact-resistant ones, homeowners can stop strong wind from inflicting any damage to the structure of the home. 

If you can't afford to completely switch out your doors and windows, then you can put in shutters and change the door on your garage to a sturdier one that will help keep out the harsh wind.
Needless to say, this can inflict a significant amount of water damage on your household, and our mold removal Catalina techs want you to be prepared before this scenario ever happened.
Call our water damage Catalina experts today, and we will give you a free home inspection to figure out what exactly needs to be corrected to keep you safe against roof leaks.
We Will Make Sure You Are Cared For In The Wake Of A Leak Emergency
The homeowners in the Tucson area have the right to honest, affordable and competent home restoration work, and our mold removal Catalina unit is here to provide you those services.
We place our standards for optimal customer service very high, and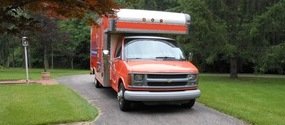 aim to constantly make you feel safe and secure when our water damage Catalina workers arrive on the damage site.
Making this process as easy as possible for you is our main goal, which means our mold removal Catalina members will do absolutely anything we can to accommodate you.
If this means filing your insurance claim on your behalf, then we are more than happy to take that over for you. Our water damage Catalina techs know what information insurance companies need to get you the best coverage possible, so you can rely on us to get you the financial aid you deserve.
Call our water damage Catalina team at 911 Restoration of Tucson today and you will soon be on the path to a fresh start in no time!