Fire and Smoke Damage Restoration
If you are searching for the best company to handle your fire and smoke damage restoration, 911 Restoration Tucson has got the answer for you.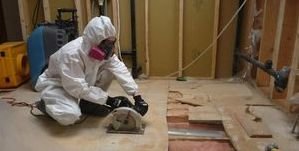 Not only that we are available 24/7/365, including holidays, to respond to your emergency calls, we are among the few restoration companies that can handle both smoke removal and water cleanup.
Though most homeowners would not think to associate water damage and fire damage, it really is not that uncommon.
As flames spread through your property, they expose vulnerable support beams and other raw materials. When the firefighters attempt to stamp out the fire inside your home, water from their jet stream soaks into your wall and flooring.
What you end up with is a combination of damages that are best handled by a team of restoration professionals such as 911 Restoration's fire and smoke damage restoration team.
Call us today to start the cleanup process right away and get your home as well as your family back to being happy and healthy.
Choose 911 Restoration Tucson For Smoke Removal
Our fire and smoke damage restoration team is locally based in the Tucson area, we can arrive at your home within 45 minutes of your call to provide you with same-day cleanup service.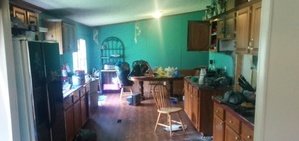 Also, we can offer you flexibility in pricing for similar service quality as bigger competitors. What truly separates us from other restoration companies, however, is our philosophy and approach.
One of the most notorious fires in Tucson, Arizona was the Pioneer Hotel fire. Formerly a lavish place built for the wealthy, the building has been re-purposed after the restoration process as a modern office space with tall glass panels, offering a panoramic view of the city.
At 911 Restoration Tucson, we view the restoration process as an opportunity to change the negative into a positive. Our fire and smoke damage restoration crew vows to make your home not only as good, but actually better than it was before!
Another benefit in choosing us is that you will never have to feel like a stranger. We are adept at communication, especially during and after emergencies.
Fire restoration is our passion
Beyond having the quickest response time and being an IICRC certified fire and smoke damage restoration business, 911 Restoration Tucson offers our customers many benefits that are rarely found in a restoration company.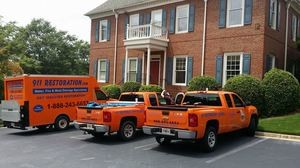 We have over 35 years of experience, so we can act as your liaison to the insurance company and advise you on submitting insurance claims. This means you will never have to worry whether or not you know the right terminology to support your case.
In addition, we are locally owned and operated, so our fire damage restoration Tucson team is made of experts from the community just like you. We know how it feels to lose a home in a fire and what it takes to breathe life back into a building.
That's why we have made restoration our line of work. We take every water damage incident and every fire seriously and perform our best to get you and your family back on track immediately.
If you are a homeowner in need of soot removal, smoke abatement, and odor control after a fire, call our expert fire and smoke damage restoration Tucson service professionals with 911 Restoration Tucson for your Fresh Start today!