Mold Removal
Our IICRC certified staff has seen and taken on the challenges of all different kinds of mold removal during their work in the field with 911 Restoration Tucson.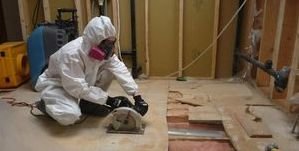 This level of experience and the skills that evolve with it are crucial in preventing mold growth from expanding and taking over more territory.
The need for mold removal is almost sure to follow after a flooding event if you don't have professional assistance like that provided by our teams. We're available 24/7/365 so we can get to the bottom of the issue exactly when you need us to.
Mold contamination is an emergency that can have serious health implications if left unchecked for prolonged periods of time, so rely on our free home inspection.
If you're having a mold emergency in your home, then you need to contact our mold removal Tucson experts today!
Mold Remediation Must Prioritize the People
When it comes to saving homes from mold removal, we don't just eliminate the fungus infestation, he also eliminates the stress from homeowner's lives when he takes care of it once and for all.

In addition to solving home and business owners mold removal and contamination problems, we will also always go the Extra Mile for our clients by filing the insurance paperwork on their behalf.
Don't let a fungus infestation take hold in your home after a water crisis episode. Contact our mold removal Tucson professionals with 911 Restoration Tucson to solve everything for you today!