Water Damage Tanque Verde
Water damage can come in all forms, and when your home is affected by a leak or plumbing issue, our water damage Tanque Verde operation of 911 Restoration of Tucson, wants to be there to help.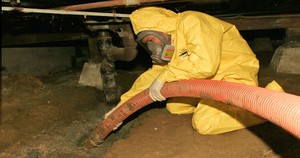 Our office stays available 24/7/365, allowing you to call us around the clock, even on holidays.
Service agents will send Tanque Verde flood mitigation experts to your home at all hours of the night, making sure they get there within 45 minutes or less.
We conduct same day services for all water related emergencies, because we want to get your home clean and dry again as soon as possible.
Our crews know that the best way to mitigate damage is to bring the best tools for the job to all water extraction projects.
Our IICRC certified Tanque Verde leak repair technicians will conduct a free home inspection as soon as we arrive to get the process started.
Spring And Summer Roof Maintenance To Prevent Winter Leakage
Homeowners should complete certain home maintenance before each season to prevent structural, water and mold damage. This will help you save energy, and keep your home's systems running properly.
The Tanque Verde water disaster techs want homeowners to know that there are major issues that you should be aware of before the wetter months roll in.
Tackle vegetation while it is manageable. Spring is the best time to trim back plants that are too close to the home. When dealing with trees, do some light pruning and only cut back a few branches at the tips. Save your major pruning for the fall. Keep vines off the house, because they can do a lot of damage to the exterior of the property.
Inspect the chimney and roof. Now is a good time to look for shingles that are missing, brittle, curled, or damaged. Check your chimney to see if any of the bricks are damaged. You should have your chimney cleaned every two years by a professional, since this will prevent fires and creosote buildup.
Check your roof gutters. Come spring, your gutters are most likely going to need to be cleaned. Check for parts of the system where the gutters may have detached from the structure and be aware of bent or twisted spots of the gutter that will halt the flow of water.
The spring and summer tend to be dry in the Arizona, so it is good to get outside and complete these tasks before any rain begins. Take your time and examine things carefully for signs of damage and implement preventive preventative measures.
We Take Keeping Out Customers Protected Against Water Damage Very Seriously
Customer service is a very important part of the home restoration process. We have many years of experience in this field, and our Tanque Verde water emergency agents know how overwhelming this can be for homeowners.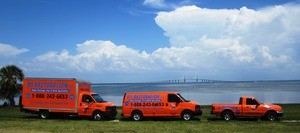 The cost of the damage is something we all think about, and we want homeowners to be aware of financial help we offer to them.
We work with all insurance companies, and will even file your claim for you in order to get you the lowest out of pocket expenses possible.
If for some reason you do not get the coverage you need, our Tanque Verde water cleanup specialists offer affordable prices for all their services, no matter how big or small the job becomes.
Call our water damage Tanque Verde pros with 911 Restoration Tucson and we will do whatever we can to give you a fresh start today!