Water Damage Sahuarita
When flooding, pipe bursts, or roof leaks are wreaking havoc at home, have the experts from 911 Restoration Tucson take care of it for you.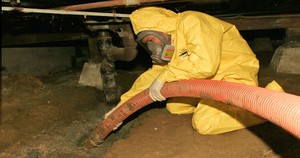 Our water damage Sahuarita pros have all the training and equipment that will provide homeowners with quality repair and restoration.
Our main goal is to patch up all the issues concerning water damage and give your home a fresh start.
Water damage can occur in areas where you don't expect it, so with our quick response time, you can expect quick help whenever you experience any water emergencies at home.
With our almost immediate response time, we can help you prevent any further harm to your home, as well as allowing our IICRC certified technicians to begin the restoration process that will make any water damaged section look good as new.
To help you find the best solutions for your flood or leak, our Sahuarita flood cleanup team will conduct a free visual inspection and estimate the moment that we arrive. Once we pinpoint the source of the issue, we will get right to the repairs and restorations.
Water Damage Prevention With These Helpful Tips
Washer hose bursts, pipe bursts, and roof leaks are among the common issues that homeowners end up filing insurance claims for over the years.
Through our experience, we can provide you with a few helpful tips that will assist you in taking an active role in water damage prevention at home:
Make sure you clean your gutters and downspouts with regularity. Having a regular cleaning schedule ensures that your gutters are clear of leaves and debris which will prevent clogging.
Have the pipes inspected for any signs of rust, leaks, or bursts. This early detection will allow help you keep your plumbing in shape which will prevent issues like drywall flooding and mold growth.
Have the roof inspected for signs of loose, buckling, curling, or missing shingles. Repairing roof damage early on goes a long way in preventing roof leaks.
Check the hoses and connectors on your water-based appliances. Look for signs of wear and tear, and replace any components if need be.
Luckily, there are ways for you to prevent water damage from harming your home in the first place. The Sahuarita water damage team has over 35 years of experience in dealing with all sorts of water-related issues, so you can trust us when we arrive on the scene.
Water Damage Repair And Restoration You Can Trust
The Sahuarita water extraction agents want to make sure that your home always has sufficient protection against water damage. With the tips we've provided, you can rest assured that your home can be a safe and comfortable place for you and your family all year round.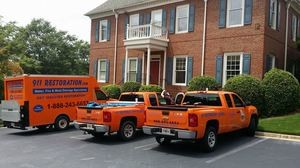 Our team can handle all kinds of water-related emergencies like roof leaks, pipe bursts, toilet overflows, and flooding, because we are fully trained and equipped with the latest drying technology.
With our quick response and around the clock availability, we'll make sure you get a fresh start as soon as possible.
We know that these emergencies can come even at the most inconvenient of times, but rest assured, that the Sahuarita water damage mitigation pros will still be there to provide you with the help that you need.
We are available 24/7/365 for your convenience and peace of mind.
When you need quality water damage repair and restoration, you can count on 911 Restoration Tucson to be there for you.
If your property is already awash in black water or any other flooding issue, then contact our water damage Sahuarita team with 911 Restoration Tucson today!