Water Damage Rio Rico
The residents of Rio Rico know that they can call 911 Restoration Tucson when they have a water damage emergency. No matter how big or how small, we treat everyone's problem with the same level of professionalism.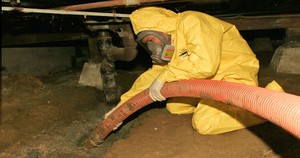 Over 35 years in the industry has given the water damage Rio Rico experts the knowledge they need to handle any type of water damage situation.
They have seen everything, from leaks caused by unexpected rain storms to overflowing washing machines that have flooded entire first floors.
If you need help restoring your home, call the folks in the water damage Rio Rico squad.
They will get your home dried, cleaned and looking even better than it did before the emergency struck.
The water damage Rio Rico crew knows how to do it all, and the fact that they are a licensed, bonded and insured company further backs just how experienced they are in the home restoration field.
There is Life After Water Damage

It may seem overwhelming when you are looking at a kitchen knee-deep in water, but the water damage Rio Rico professionals will be at your side, ready to give you and your family a fresh start.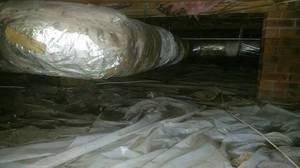 The water damage Rio Rico pros are available 24/7/365, even on holidays, because we know that water damage emergencies can happen at the most inopportune times.
We want our customers to be confident that we are standing by, anytime, day or night. 911 Restoration Tucson aims to rehabilitate your home, and your life.
Once you call us, we immediately get the wheels turning. We promise to be at your house within 45 minutes of receiving your call.
We also make a special effort to provide customers with a water damage Rio Rico pro who will guide them through the entire insurance process.
We aim to be as efficient as possible, which includes getting to the site of the emergency as quickly as possible in order to minimize the damage and put your mind at ease.
We Do Not Want Water Damage to Affect Your Finances
In the event that your home is impacted by water damage, we want you to feel comfortable knowing that the IICRC certified team at 911 Restoration Tucson is not only affordable, but will work with whatever major insurance company that provides you coverage.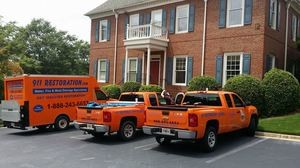 We recently had a customer call us very worried about how much it would cost her to get someone to her home and give her an estimate on the water damage that a pipe burst had caused her bathroom.
Our service representative was able to calm the customer's emotions by telling her that all of our water damage estimates are free, and that someone would be at her home to help her within the hour.
Our financial flexibility allows us to help as many people as possible, not only by saving them money, but by giving them peace of mind as well.
In order to provide you with a safe and calm water damage restoration experience, please call our water damage Rio Rico team with 911 Restoration Tucson for all the best services in the industry today!