Water Damage Oro Valley
The fresh start attitude is something the water damage Oro Valley crew with 911 Restoration Tucson brings to every job, because our customers deserve a tomorrow that is free of water damage like flooding and roof leaks.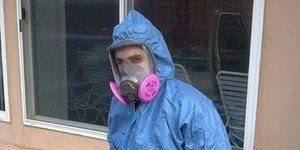 The water Damage Oro Valley team at 911 Restoration Tucson will be there for you, offering the following benefits:
Available 24/7/365
Same-day service
Response time of witihin 45 minutes
Licensed, bonded, and insured
Always put the customer first
Being able to breathe and live comfortably in your own home is something we place a lot of value on, because we never let a home disaster wash away your peace of mind.
For the services of an Oro Valley flood cleanup team, give us a call right away. 911 Restoration Tucson wants to be there for you to ensure that everything gets better for you and your home as quickly as possible.
Our Pros Are the Best Water Repair Techs Around
We lead by example, so we have to have a track record of professionalism, especially since we know that your peace of mind is on the line.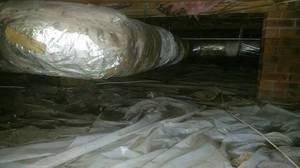 The water damage Oro Valley team is one of the most elite restoration teams on the block.
Our water repair team holds IICRC certifications in order to prove to you that everything is going to get better than it ever was.
By going through the training this organization has to offer, we have proved ourselves as full service providers. You get high quality care offered to you that is affordable and efficient.
The pillars in which we live by guarantee that the job will be done right the first time.  
If water damage is not restored professionally, then it is possible that it can become a mold infestation or damage the rest of your home, and we prevent that at all costs.
Oro Valley Water Damage Experts Will Guide You Through the Flood
The first thing we do when we arrive on site is conduct a free water damage estimate. In our inspection, we check for signs of water damage such as crumbling drywall, leaks, and excessive moisture.

Knowing where to put effort into the home makes all the difference in cost and duration of restoration.
Sometimes the water damage obvious, especially in cases that involve flooding and leaks. These types of stagnating water need to be taken care of fast, thus, water extraction begins immediately.
The types of tools at our disposal include dryers, vacuums, and dehumidifiers. Once all the standing water is out, we then focus our efforts on the soaked material.
Drywall, once damaged is none salvageable, so we dispose of it in the proper way. Afterwards, the dehumidification process starts with the use of dehumidifiers.
They make a low humming noise and they only use about a kilowatt of electricity a day. Therefore, the price on your home bill is minuscule.
Once the place is completely dry, we treat it with microbial spray that kills germs and spores. This means your home is never inundated with heavy odors.
For this type of peace of mind, give the water damage Oro Valley extraction specialists with 911 Restoration Tucson a call because we are looking forward to giving you a fresh start today!