Water Damage Green Valley
When it comes to home restoration, 911 Restoration Tucson is the best in the business. The water damage Green Valley team is backed by over 35 years of experience, which translates into many, many calls from homeowners who are seeking help with instances of water damage like sewage backups and roof leaks.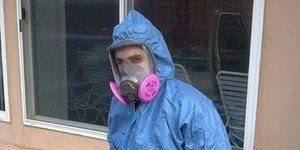 The water damage Green Valley operatives are licensed, insured and bonded.
That way our customers feel safe knowing that they are working with a company that abides by the high standards that the industry has set for them.
Tucson residents are as familiar with water damage as the rest of the country.
Despite not regularly dealing with heavy rain or snow, accidents still happen that may include a burst pipe, an overflowing toilet or a flood due to a malfunctioning washing machine.
The water damage Green Valley professionals are available 24/7/365, so they can be there as soon as an emergency occurs.
The quicker we can arrive on the scene, the faster we can set your mind at ease. If you are dealing with a water damage emergency, please call the water damage Green Valley experts today.
We Put Our Customer's First When It Comes to Home Flooding
When homeowners in the community have to deal with a pipe burst or a flooded basement, they know they can call the water damage Green Valley team to help get their home back on track.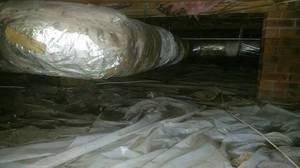 One of our valued customers called in when she realized her basement was submerged in about a foot of standing water.
She had no idea what had caused the flood, but she knew that she needed help fast.
Our IICRC certification further demonstrates our dedication to efficient and ethical home restoration.
She called the water damage Green Valley specialists and had home restoration pros at her home within 45 minutes of her call.
The water damage Green Valley crew immediately identified the source of the leak, patched up the mess and proceeded to make the basement moisture-free in no time.
We Aim to Provide Affordable Water Damage Restoration
We make sure that our customers pay fair prices, no matter how big the job is. We keep our prices as inexpensive as possible, ensuring that a customer in need never feels like they can't afford our services.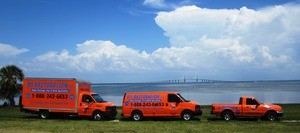 In order to further benefit the customer, 911 Restoration Tucson works with all major insurance companies, so you never have to worry about coverage.
The water damage Green Valley specialists will also make sure to help you with all your insurance paperwork, making sure that you understand the entire process every step of the way.
We want to keep you safe and calm throughout the home restoration process.
Once we know that our customers are taken care of, then we can work on providing them with a home that was better than the original.
Please, call our water damage Green Valley specialists with 911 Restoration Tucson so we can give you and your home a fresh start that gets you back on track today!