Water Damage Catalina Foothill
911 Restoration Tucson wants all of their customers to believe in the ability to get a fresh start after their home has been affected by water damage like floods or sewage spills.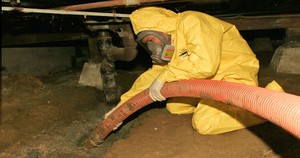 You can trust us when we say that the mess will be cleaned up, and your home will look even more beautiful than it did before it was affected by the flood.
The Catalina Foothill flood cleanup crew are pros have over 35 years of experience restoring homesteads and giving customers the peace of mind they need after going through such a disaster.
We know that your home is your safe place, and we will do everything we can to get it dry and damage-free as soon as possible.
We guarantee a response time of within 45 minutes arrival time in order to accommodate you the best way we can.
You can trust the Catalina Foothill water extraction experts when they say that they are going to clear out the water, dry it up and repair any damage that was done, no matter how severe.
We Can Handle All Forms of Water Restoration
Water damage can occur for many different reasons, from weather to normal wear and tear on the home. Whatever the case may be, Catalina Foothill homeowners deserve the care of a flood extraction team that can do it all.
For this reason, the IICRC certified water damage Catalina Foothill specialists takes a full service approach on every job.
Our repair crews are trained in implementing same day emergency services, for the following causes of water damage:
Water extraction
Plumbing maintenance
Pipe burst repair
Washer burst repair
Fire sprinkler maintenance
Sewage back flow valve repair
Downspout maintenance
Roof leak repair
Ruptured hose repair
Mold decontamination
The licensed, bonded and insured Catalina Foothill floodwater technicians implement whatever means necessary to save your home from permanent damage. We are trained to work with the most advanced water extracting tools and drying equipment, allowing the situation to quickly improve once we arrive.
Each restoration job is different depending on where the source of the water is coming from. Just know that whether it is sewage backup, fire damage, or any water-related disaster, the Catalina Foothill water mitigations team is qualified to handle the job.
Our customers deserve the most professional assistance available, so call our water damage Catalina Foothill team the moment you discover unwanted water on the premises. When you call us, peace of mind is just around the corner.
We Will Guide You Through Every Step of the Flood Restoration Process
The Catalina Foothill leak repair technicians receive many calls with people in need of affordable home restoration. Most of the the time these situations require an insurance claim to be filed to get the costs covered.

Depending on the cause of the water damage, some accidents are either covered or not by your insurance companies, so it is important to understand your policy in order to get the maximum coverage.
The Catalina Foothill water disaster staff will help you understand your policy, as well as walk you through the entire insurance claim process. We will help you report your claim by doing all the work, from submitting paperwork to communicating with representatives.
Getting the job done right and providing optimal customer service is our main priority. This is why we make ourselves available 24/7/365 to answer any questions you might have.
The moment you discover unwanted water on your property call the water damage Catalina Foothill flood mitigation agents with 911 Restoration Tucson because we care about you and your home and will do everything we can do give you a fresh start today!