Mold Removal Vail
The mold removal Vail techs at 911 Restoration of Tucson can help you get rid of even the most severe fungal infestation once it has invaded your household.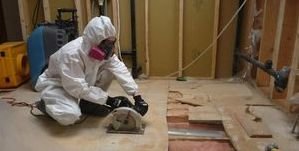 Although when you discover mold it is not classified as an emergency, it is still important to get it cleaned up quickly. This is why we make it possible for you to contact us around the clock to schedule an appointment with our us.
Our mold removal Vail experts are available 24/7/365, which makes it easy for homeowners to get in touch with a representative. Once we understand the details of your situation, we will figure out a time that works best for you to conduct a free visual mold inspection.
You can trust that our licensed, bonded and insured experts will always find what is causing the mold growth, which will most likely be water damage or invading moisture, and immediately remediate the situation.
Call our IICRC certified mold removal Vail professionals today and we will get started on making your home a clean, safe environment for you and your family.
You Can Trust Us To Eradicate Every Trace Of Mold From Your Household
Finding mold in your household is an issue that never should be left unmitigated. For one, it can have a damaging impact on your home, eating away at wood and causing rot to ruin the structure.
The mold spores can also float through the air, and causing health issues when you inhale them that include:
Wheezing

Asthma

Coughing

Headaches

Sneezing

Itchy eyes

Skin rashes

Respiratory Issues

Sinus Problems
It is important to figure out exactly what is causing the mold, which is more often than not water damage. Our mold removal Vail team has the comprehensive equipment needed to remediate any leak or flooding issue, which makes us your one stop shop for complete fungus cleanup.
Call us when you notice any signs of mold in your family home and we will go the extra mile to get it cleaned up today.
Our Job Is To Keep You Safe When Mold Invades Your Property
Our mold removal Vail staff are licensed, bonded and insured to recover your home from any degree of mold damage, and will always repair the issue at the source to prevent future growth.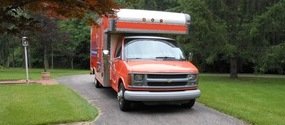 If there is one thing you can rely on us for it is that we will make sure you and your family stay safe in the face of a mold infestation.
We will assist you in all avenues of the fungus eradication process, including the financial aspects.
Our mold removal Vail technicians is willing to work with all insurance companies, and we will help you understand your policy to see if it covers mold and fungus issues.
Even if your insurance will not cover the damage, you can count on us to always provide you with affordably priced services, so call our mold removal Vail agents at 911 Restoration of Tucson when you a fresh start.