Mold Removal Oro Valley
When mold infests your property, you can immediately call the mold removal Oro Valley techs at 911 Restoration of Tucson and they will come out to your home quickly to begin cleanup procedures.
We are IICRC certified to handle all levels of mold and fungus infestation, and will provide you with comprehensive services that include:
Water damage restoration

Moisture extraction

Thorough drying techniques

Sanitization

Spore removal

Drywall replacement

Vapor Barriers

Air filters and purifiers

Mold testing

Cleanup services

Vacuuming
Our service agents are available 24/7/365 to take your call, so you can literally reach out to us the moment you discover the substance in your home, day or night.
Our staff will then set up an appointment for our mold removal Oro Valley experts to come out to your home and provide you with a free visual mold inspection of the entire premises.
Once our mold removal Oro Valley professionals arrive on the scene, we will go the extra mile to get your home back on track in no time.
We Are The Most Trustworthy Crew Us To Get Your Home Free Of All Mold
As we mentioned before, most homeowners are susceptible to experiencing health issues when mold growth is found growing in their household.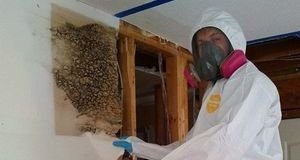 Our mold removal Oro Valley team knows first hand what the effects of fungus inhalation can do to the health of everyone living inside the home.
If you breathe in particles it can cause you to have respiratory issues, such as wheezing and asthma. It can also cause headaches, coughing, sneezing, itchy eyes and other allergy-like symptoms, all which can be prevented with proper mold mitigation.
Since fungus likes to live in dark, damp places that are usually out of sight, such as crawlspaces, attics, air vents and inside walls, homeowners can feel the effects of mold before you actually see it.
Call our mold removal Oro Valley staff today and we will do whatever it takes to get your home sanitized and deodorized today.
We Keep Our Customers First In The Face Of Fungus
Even though you may be worrying about the mold in your home, our mold removal Oro Valley technicians care about the homeowner above everything else.

We understand how learning that you have a potentially toxic substance in your household can be difficult to digest, so our main priority is to make sure that your emotional wellbeing is in tact.
Our mold removal Oro Valley agents hope to make this possible by being constantly accessible to answer any questions you might have about the work being done on your home.
When you have so much going on in your family home it is important to always be on the same page with the repair workers, that way there are never any misunderstandings and you will feel comfortable with the process.
Call our mold removal Oro Valley specialists at 911 Restoration of Tucson and we will give your home a fresh start to bring it back to normal again today!