A New Fresh Start in Tucson
"Restoration runs in our family," say David and Patricia Powell, owners of the new 911 Restoration Tucson branch in Arizona.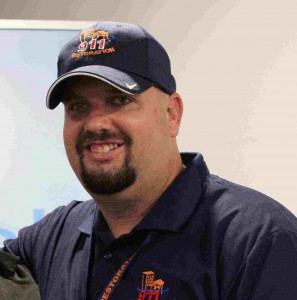 In fact, it is due to the encouragement of his brother Jeff Powell, owner of 911 Restoration Santa Cruz, that David decided to open his own business. "I worked with Servpro before, so I was very careful in selecting a franchise to join."
The Powells decided on 911 Restoration because of its boutique style of franchising, which is more appropriate for a family owned business. As a local company backed up by a national restoration franchise, they are able to offer their customers the same level and standard of service that other competitors offer: such as a 24/7 phone line and same-day service!
David says the Fresh Start message also resonates with his personal philosophy. "I believe in staying positive. I love playing and watching sports. Wildcats all the way!"
Growing up, David and his brother Jeff spent the majority of his time helping his father run his janitorial company. "I started getting into restoration work on my own, and realized that I enjoyed interacting with people."
As proof of this, David learned to speak fluent Spanish so he can better serve the Tucson community. When asked what he enjoys most about restoration work, he responses "a chance to work with family, and a chance to help other families!"
The new 911 Restoration Tucson opens on Date Month at 9110 N. Palm Brook. Tucson, AZ 85743.
Whenever you need water damage restoration, mold removal, sewage backup mitigation, or anything in between, give David and Patricia Powell a call at (520) 639-9363. Spanish speakers are welcome.
911 Restoration Tucson is available to help you 24/7. Year round. As family should.